Lytle Shaw, Un énoncé surpris par hasard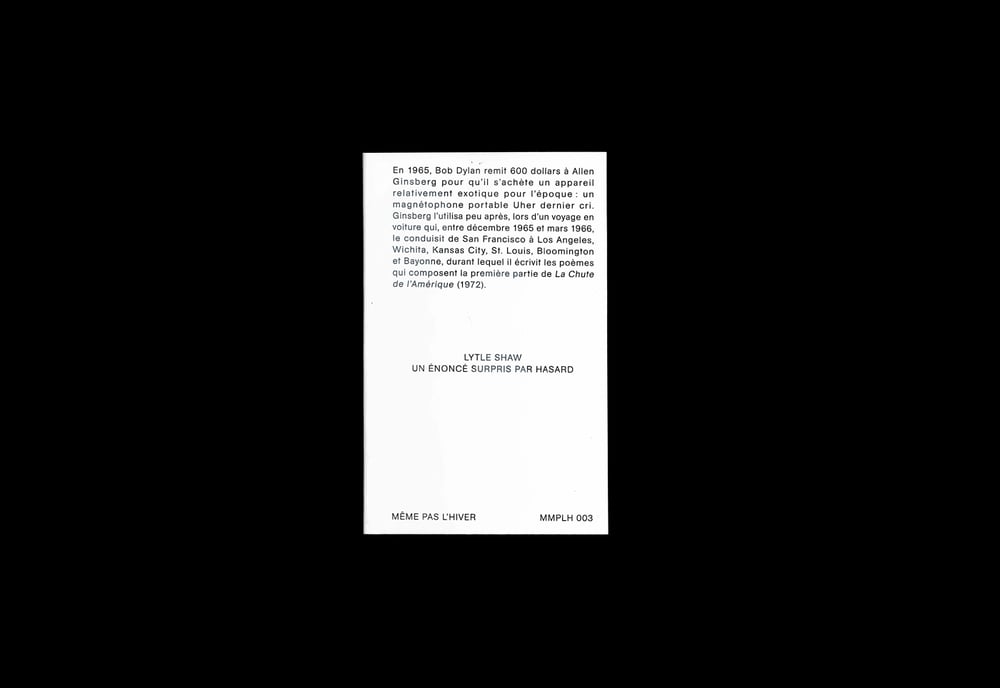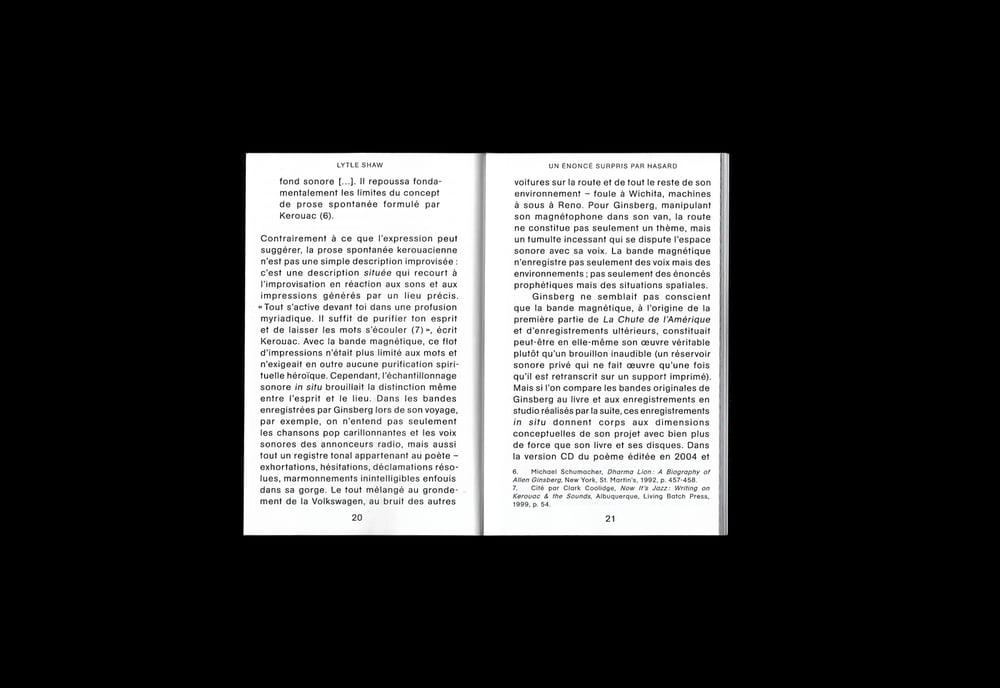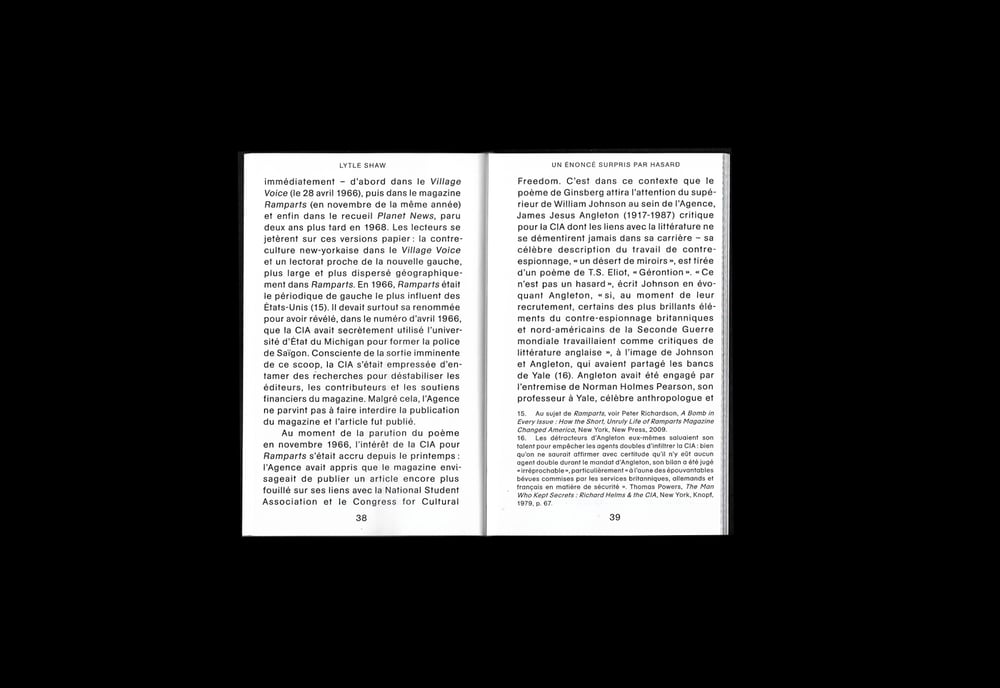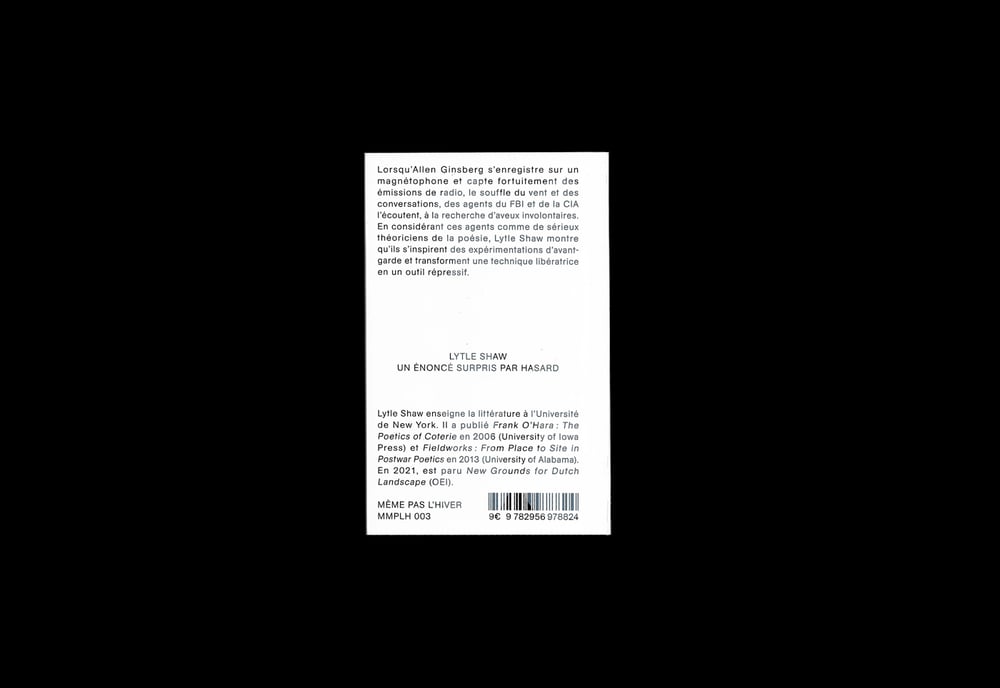 Lorsqu'Allen Ginsberg s'enregistre sur un magnétophone et capte fortuitement des émissions de radio, le souffle du vent et des conversations, des agents du FBI et de la CIA l'écoutent, à la recherche d'aveux involontaires. En considérant ces agents comme de sérieux théoriciens de la poésie, Lytle Shaw montre qu'ils s'inspirent des expérimentations d'avant-garde et transforment une technique libératrice en un outil répressif.
Lytle Shaw enseigne la littérature à l'Université de New York. Il a publié Frank O'Hara : The Poetics of Coterie en 2006 (University of Iowa Press) et Fieldworks : From Place to Site in Postwar Poetics en 2013 (University of Alabama). En 2021, est paru New Grounds for Dutch Landscape (OEI).
Broché, 10,5 x 16,5 cm, 64 pages, 9 euros
Traduction : Jean-François Caro
Graphisme : Olivier Lebrun
ISBN : 978-2-9569788-2-4
Date de parution : 14 mars 2022
MMPLH003
Dans la presse:
- Vanessa Morisset, «Un énoncé surpris par hasard, Lytle Shaw», zerodeux.fr
- Camille Viéville, «Allen Ginsberg en direct», The Art Newspaper, n°41, mai 2022